Almaden Real Estate
Almaden Valley lies in the very Southern tip of Silicon Valley. Although the Almaden community is comprised of less than 40,000 homes, which are primarily professional families, being included as part of the center of the world's technology research and development industry means that Almaden real estate has remained quite popular.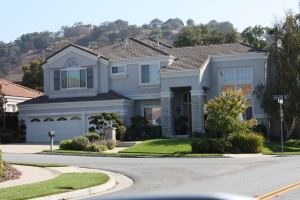 The area sprang into existence after mercury was discovered here back in the 19th century. The mercury mined here was used in the manufacturing of ore, making this a boom town during the Gold Rush era. Eventually, in the late 1970s, the mines were closed, but signs of their existence can still be seen throughout town by way of street names, their use as the names of local businesses and on city amenities. Visitors to Almaden can visit Almaden Quicksilver Park and enjoy over 34 miles of hiking trails that include 23 miles of equestrian and 10 miles of bicycle trails. Families can enjoy nature and see remnants of old mining structures.

There are Almaden homes for sale in virtually every price range, which makes the market open to anyone. Almaden is very family oriented with award winning public and private schools. The community is also very active with an active library and community center with activites and services for patrons of all ages. With the appeal of the area and so much scenery and culture to take in, it has been, and continues to be, sought out by familes looking to relocate or by those active adults looking to find the perfect winter retreat.

Considering the net worth of the surrounding area, Almaden real estate can easily go up into well over a million dollars in value. But even with the dip in the economy, one thing that Almaden homes for sale has going for them is the constant stream of new and innovative technology being introduced by the Silicon Valley inhabitants. This influx of jobs and revenue not only brings up the overall net worth of the area, but, in its own way, serves as some protection against falling home values by attracting only serious buyers.

With so many questions in today's real estate market, those looking for Almaden homes for sale need the assistance of a real estate professional. Let a seasoned Realtor guide you through the housing network, they can sort through the many listings that they are available and pinpoint exactly what you are looking for.

Almaden real estate can't be beat when you consider what you are getting for your money. Let a real estate pro who is fine-tuned to this city and knows how the market fluctuates help you so that a great opportunity doesn't become a lost one.

Moving is hard enough without all of the tedious work that comes with finding the right home. A real estate professional can make this job much easier and free you up for the more important details.